While many of you are eagerly awaiting the summer holidays or are already enjoying it, we have our hands full in order to get the game to its alpha stage – which means – that I am finally moving from the boring concepts and technical details to a "real" product. This is one of the most exciting times during game development. However, I am not quite there yet but I am working hard to reach this milestone during summer.
So that you don't leave empty-handed today I have a few little screenshots from the UI for you.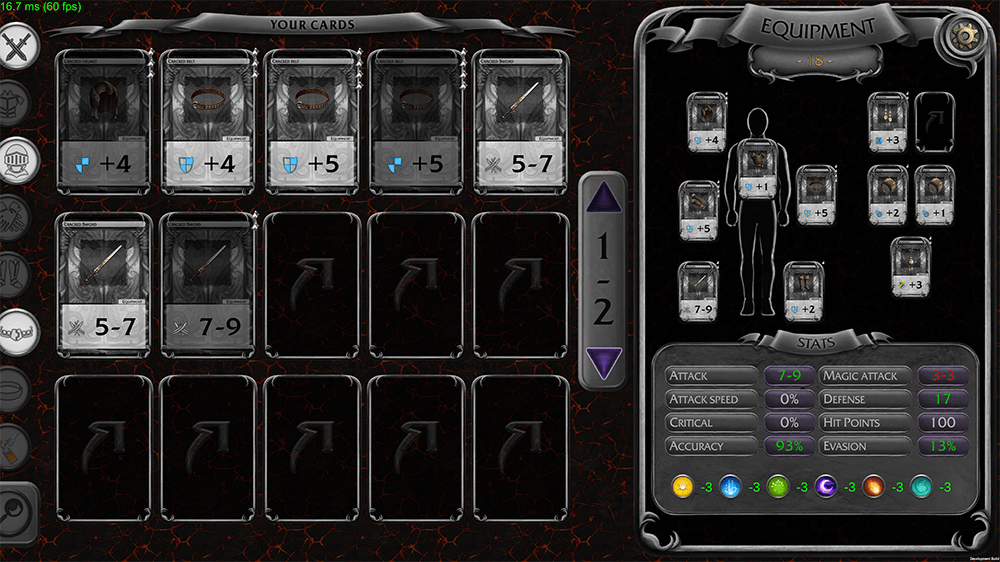 On this screen, you can equip your character with different equipment cards. In Requia, one of the most interesting parts is – that you don't have a typical class and level system, as in traditional RPGs. Rather your abilities will solely be defined by its deck construction and your equipment cards. So, you have the possibility to change between different roles at any time.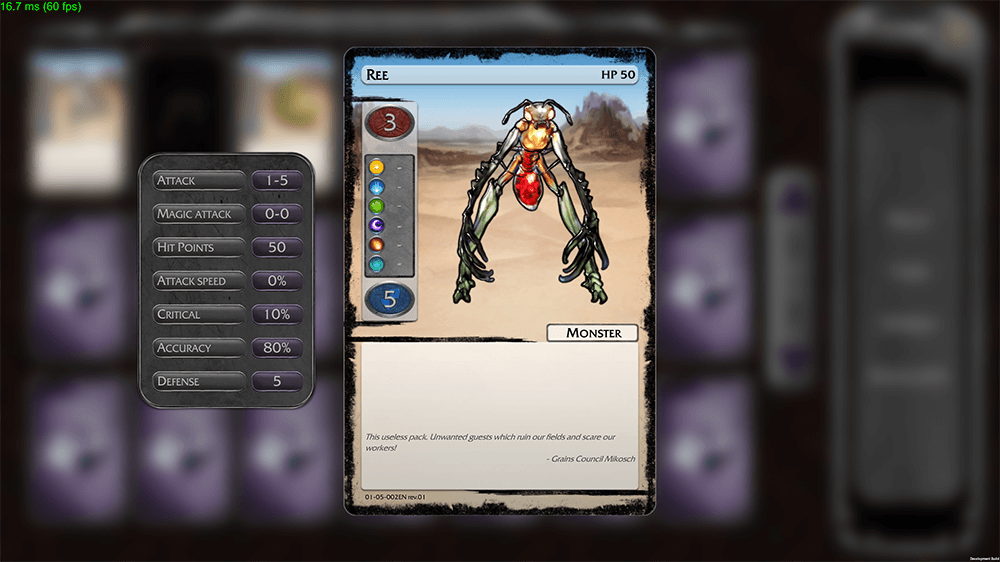 Also, you will have the possibility to gain knowledge about every creature of all zones and peoples through combat in order to unlock them in your knowledge database. There you will be able to view its strengths and abilities as well as how you prevailed against them.
See you soon,
ODY